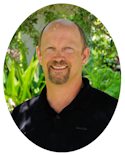 How should you dress? Dressing conservatively is always the safest route, but you should also try and do a little investigating of your prospective employer so that what you wear to the interview makes you look as though you fit in with the organization.
Finally, do you need to run out and spend a lot of money on clothes for interviewing? No, but you should make sure you have at least two professional sets of attire. You'll need more than that, but depending on your current financial condition, two is enough to get started and you can buy more once you have the job or have more financial resources,
Hints for Dress for Success for Men and Women
Attention to details is crucial, so here are some tips for both men and women.
Make sure you have:
Clean and polished conservative dress shoes
Well-groomed hairstyle
Cleaned and trimmed fingernails
Minimal cologne or perfume
No visible body piercing beyond conservative ear piercing for women
Well-brushed teeth and fresh breath
No gum, candy, or other objects in your mouth
Minimal jewelry
No body odor
No dandruff
Do You Have Any Questions?
We would love the opportunity to assist you in taking your next steps- please feel free to call us directly at 772-232-9101 or complete the below form so that we may follow up with you.