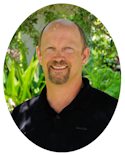 Getting a promotion isn't as mysterious and difficult as most people think.
The proper combination of elements can get you the attention you deserve…and that corner office you've always wanted.
Here are some suggestions for your journey to success.
Master your Current Job
No one promotes a person who's mishandling his or her current position. You need the confidence, authority, and nuance of a vetran, and that means mastering the A-to-Zs of your junior position.
Do Extras
Doing what's expected of you will impress the stunt coordinator, but going the extra mile is what makes directors sit up and take notice. Your go-getterism just might 'land' yourself a better job next time around.
Refrain From Workplace Politics and Gossip
Believe it or not, most people don't get to the top by playing dirty. Your discretion and professionalism will be rewarded after his dismissal/sentencing/closed-casket funeral.
Be Prepared and Stay Alert
Nothing says incompetence like falling asleep at the wheel. Stay sharp, expect the unexpected, and learn to duck. A good employee can adapt to a volatile work environment.
Look Presentable
You won't get promoted unless you look the part. Appearance counts. Refer to our article "Dress for Success" on proper attire.
Be Patient
Some employees don't stay with a company long enough to receive advancement. Hang in there. Sit tight and keep your eye on the prize…your time will come.
Do You Have Any Questions?
We would love the opportunity to assist you in taking your next steps- please feel free to call us directly at 772-232-9101 or complete the below form so that we may follow up with you.