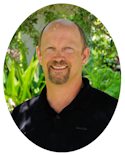 In this day and age, often times a first interview is conducted via the telephone, and before long it will be via web cam. Preparation for these interviews, which are sometimes only preliminary screenings, and others times could be the final step with a CEO that could not meet you directly due to time constraints, are every bit as critical as a face to face meeting.
It is human nature for people to try to visualize what you look like based on your accent, voice inflection, energy, and your choice of words. You want to present yourself in the best light don't you?
A few simple suggestions that may improve your "audio-visual":
Smile when you talk! Try it; you would be amazed at how different you sound. And they can see it! You will sound like a happy, upbeat, optimistic, and fun to work with kind of person.
Stand up! Put your hands on your hips if you can, or talk with your hands. This definitely brings energy to your voice.
Dress for the interview! I don't mean coat and tie, but not pajamas either. You'll find yourself getting a little too comfortable, and may let your guard down more easily.
Never eat or drink or smoke! Believe me, it's disrespectful, and they can hear it.
Shut the door. Background noises can not only distract you, the interviewer may be distracted by this as well. Find a quiet place, and make sure everyone in your house knows you "are in an interview".
Avoid using your cell phone if you can; for obvious reasons.
Prepare as if it's a face to face interview. Be prepared to answer the stock interview questions with confidence, and have your insightful questions ready as well*
Do You Have Any Questions?
We would love the opportunity to assist you in taking your next steps- please feel free to call us directly at 772-232-9101 or complete the below form so that we may follow up with you.