It's Time To Look For A New Job When…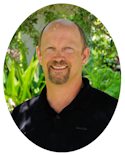 Often times there's never a perfect time to leave a job. Inevitably there will come a time when the need arises… and that's when we need to take personal stock of our individual situation.  Below are a few of the many situations a person may find themselves in. When we reach that point- we generally know that it's time to look for a new job.
You are earning below the market rate for your job

Your company is no longer successful and growing

You have fewer important job responsibilities now than you did last year

You are not getting the recognition that you deserve

Your health is being negatively effected by your job

On your day off, you get depressed thinking about your return to work

Friends, family, and acquaintances advise you to make a career move

Your pay has not increased even though you have taken on more job responsibilities

Your best skills are not being utilized

You believe your career ambitions cannot be fulfilled at your present company

You have no outside interests
Do You Have Any Questions?
We would love the opportunity to assist you in taking your next steps- please feel free to call us directly at 772-232-9101 or complete the below form so that we may follow up with you.