THE TOP 15 INTERVIEW QUESTIONS ARE…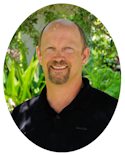 Knowing how to put together a strong answer to the most common interview questions is obviously key to landing a job. The art and science of creating great answers involves being strategic in crafting your responses as well as practicing till you're as strong a possible.
The best job candidates are not lucky. They spend a ton of time both on preparation because they know how important that 30-60 minute interview can be to their entire career.
Describe your ideal job and/or boss.
Why are you looking for a job? Why are leaving your current position?
What unique experience or qualifications separate you from other candidates
Tell me about yourself.
What are your strengths and weaknesses?
Describe some of your most important career accomplishments.
What are your short-term/long-term goals?
Describe a time when you were faced with a challenging situation and how you handled it.
What are your salary requirements?
Why are you interested in this position? Our company?
What would your former boss/colleagues say about you?
What are the best and worst aspects of your previous job?
What do you know about our company?
What motivates you? How do you motivate others?
Are you willing to relocate?
Do You Have Any Questions?
We would love the opportunity to assist you in taking your next steps- please feel free to call us directly at 772-232-9101 or complete the below form so that we may follow up with you.